3-day cruising holidays in Sithonia, Halkidiki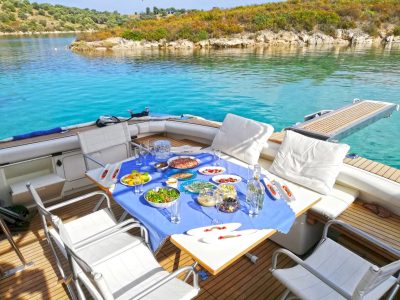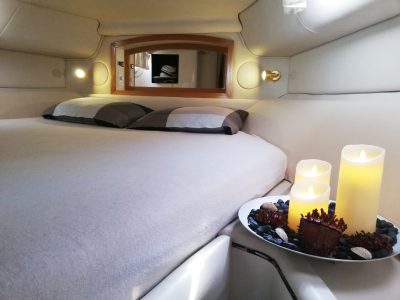 A magical 3-day vacation in the sea.

Under the sunny sky, even God's jealous eye will blink for your own way of living!
Included in trip's price:
Halkidiki round trip, approx. 90 miles
Ormos Panagias –Porto Koufo – N. Marmaras – Kelyfos island – Sykia bay – Diaporos (Vourvourou)– Ormos Panagias.
From starting point of Ormos Panagias, we sail near the East coast of  Sithonian Peninsula, admiring the wild green landscape, interrupted by secluded coves and small sandy beaches, reached only by sea. We stop for  swimming on the way. By anchoring in Porto Koufo (an all weather protected magnificent round bay) the night is spent on eating delicious greek recipes and drinking greek tsipouro at a local tavern (Dinner is not included in trip's price).
Next day, sailing the West coast of the peninsula, we visit the beautiful island of Kelyfos for swimming, N.Marmaras port and Spalathronissia (small islands very near the coast). Sailing the way back, anchoring point for the night can be Sykia bay. Local restaurants can be a choice for your dinner (not included in trip's price).
Last day's morning sailing will give you the opportunity to swim and snorkel in several enchanting coves with crystal clear blue waters. Enjoying Mediterranean sun and sea and having a cocktail on deck of our luxury yacht, we will compete this exciting journey full of energy and new experiences,  by returning after a few miles to Ormos Panagias. 
Looking forward to having you on board one of our Luxury Yachts,
Dedicated to your pleasure,
HALKIDIKI YACHTS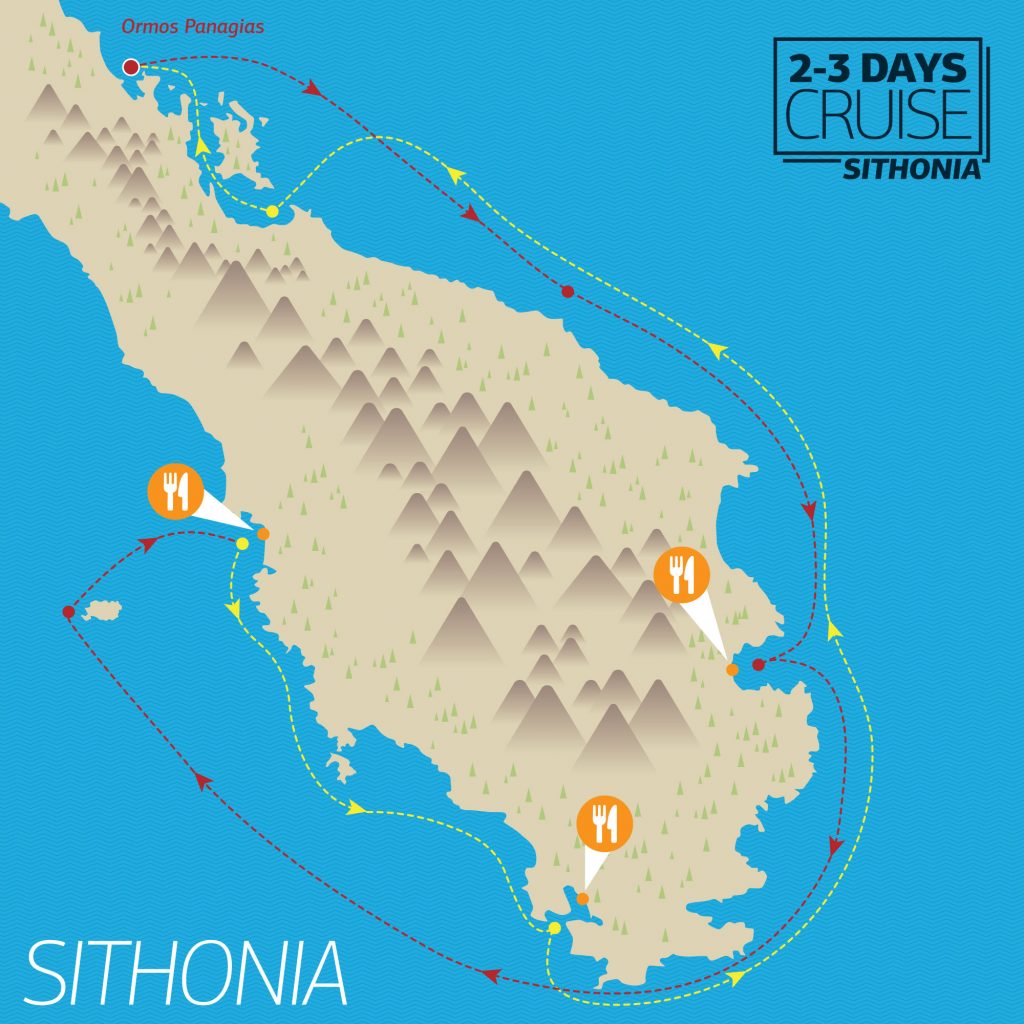 Our yacht has a capacity of 10 individuals. We can arrange cruises for groups of up to 20 people by collaborating with a second yacht.
Charter one of our motor yachts for up to 10 people or both yachts at a special price for groups up to 20 people.
Choose one of our one-day or multi-day cruises or create a custom made cruise as syou please.
Choose one of our standard menus or
create a menu according to your selection.