Rent a yacht in Halkidiki - Greece For Your Private Cruise!
Rent a Luxury Yacht in Halkidiki for your Vacation in Greece, and spend a fantastic day at sea, enjoying our VIP services !
Charter one of our motor yachts for up to 10 people or several yachts at a special price for groups up to 36 people.
Enjoy the Aegean sun and sea and live a dream by trusting your vacation days to us. Under the blue sky, lying on golden sunny beaches getting the best tan ever, swimming in crystal clear waters, snorkeling in blue water lagoons enjoying the rich Mediterranean underwater life, you will feel alive, more than ever.
For a day cruise, our yachts can easily please you, by choosing either a trip to "Mt. Athos Peninsula" taking a close look to the monasteries and Mount Athos, or a trip to Diaporos (Vourvourou) or Ammouliani, islands with beaches of extreme beauty, thus enjoying sun and sea as you have never had before!
For a multi-day cruise, our yachts are prepared to provide you with a journey in North Aegean Sea, beyond any imagination. By selecting a round trip to Halkidiki Peninsula, or a tour to Sporades islands, you will experience the vacation of your dreams under the blue sky, on golden sunny beaches, visiting blue water bays, evolving special relationships and feelings by enjoying a romantic dinner in the moonlight.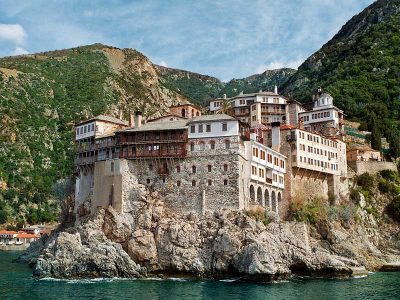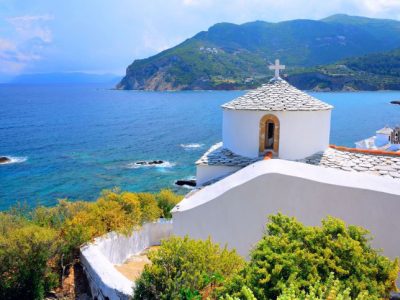 Cosmopolitan ports and beaches with entertainment shops and recreation centers can be the option for those who seek destinations with lots of fun and grace. Alternatively, or combined with the above, you can go for Deep Water Fishing (for which the specific boat is recommended and highly equipped), Snorkeling or Diving in places with rich underwater life.
Choose one of our standard menus or create a menu according to your selection.
Imagine a sequestered moorage, the smell of the pines by the seashore, only the sky and the moon above you, having after a night swim, a magnificent dinner with the best to eat, drinking a vintage wine of excellent choice.
This is life beyond every day's limits.
Thank you for your amazing reviews