One-day cruise to Mount Athos and monasteries
Privately visit Mount Athos from Ormos Panagias with a motor yacht.
Mount Athos (also known as "Holy Mountain") is a unique place and it is governed as an autonomous polity within the Greek Republic. It is an important center of Eastern Orthodox Monasticism, and home to 20 monasteries under the direct jurisdiction of the Ecumenical Patriarch of Constantinople. It's a World Heritage Site since 1988 and a prohibited territory where only men can visit (on land) with formal permission prior to their visit. But even though women aren't allowed on Mount Athos' land, all visitors (men and women) have the opportunity to take a close look at the magnificent monasteries when on board.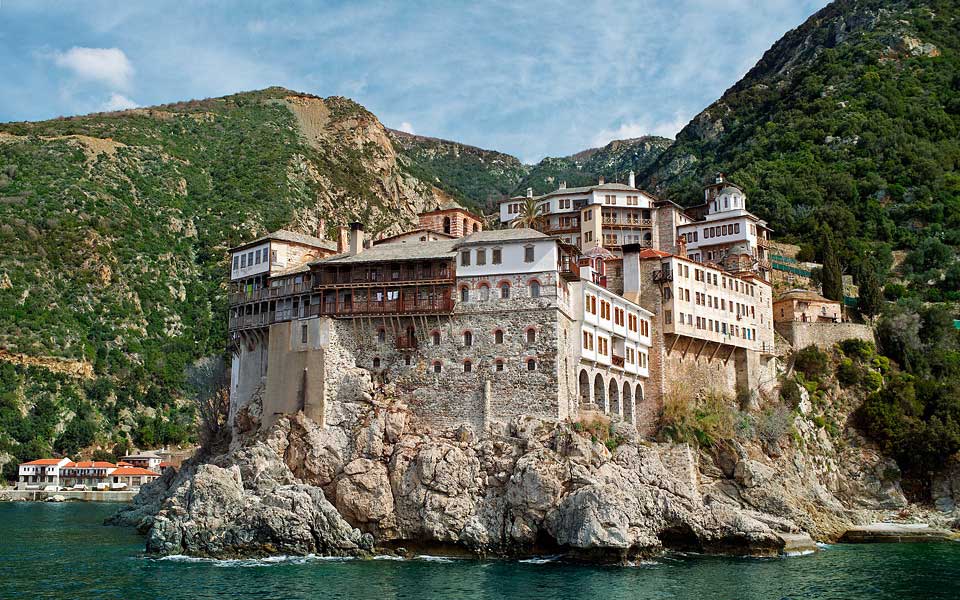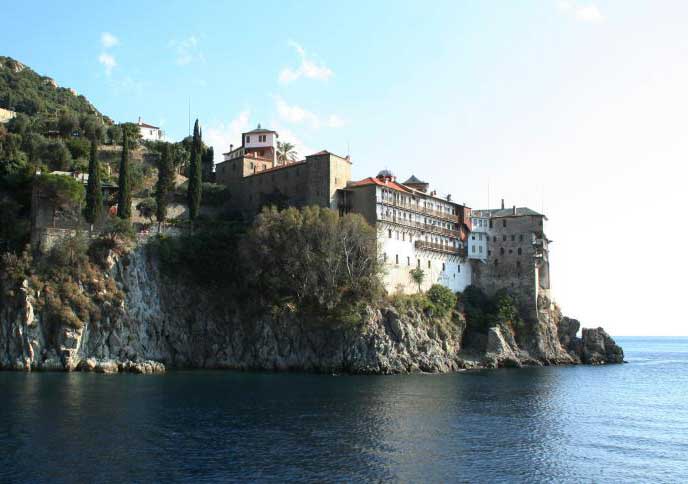 Cruise to Mount Athos with a yacht
A cruise to Mount Athos with a yacht is the only way for women to have a close look to the peninsula and its sights, the Monasteries and the breathtaking steep slopes of Mount Athos, due to restriction of "abaton" (Women are not allowed to enter).
Private Cruise to Mount Athos
Incredible landscapes and monasteries with superb architectural significance are waiting for you to be observed from a close distance and an angle that few people have seen.It is an Excellent way of combining vacation and sea enjoyment with cultural and educational knowledge. Our Private Cruise to Mount Athos gives you the advantage to admire the beauty, learn the history of the Monasteries and see more sites in a given period of time.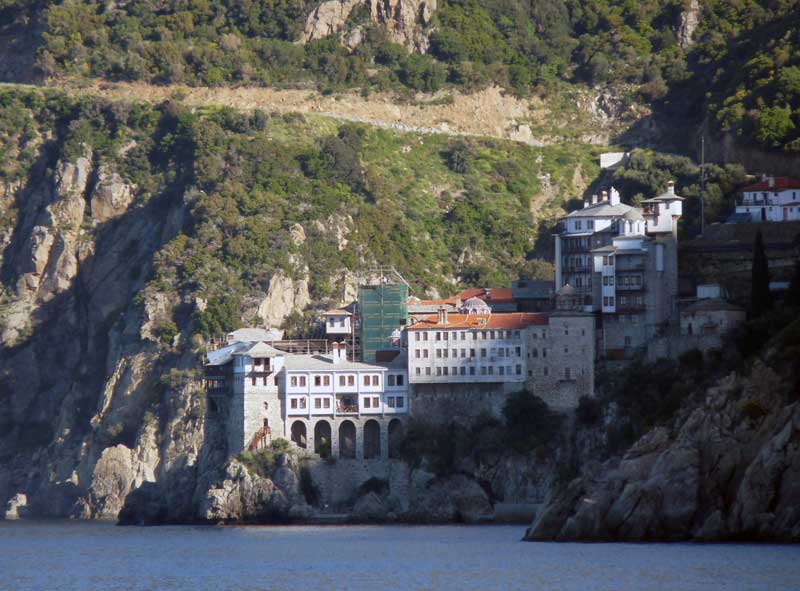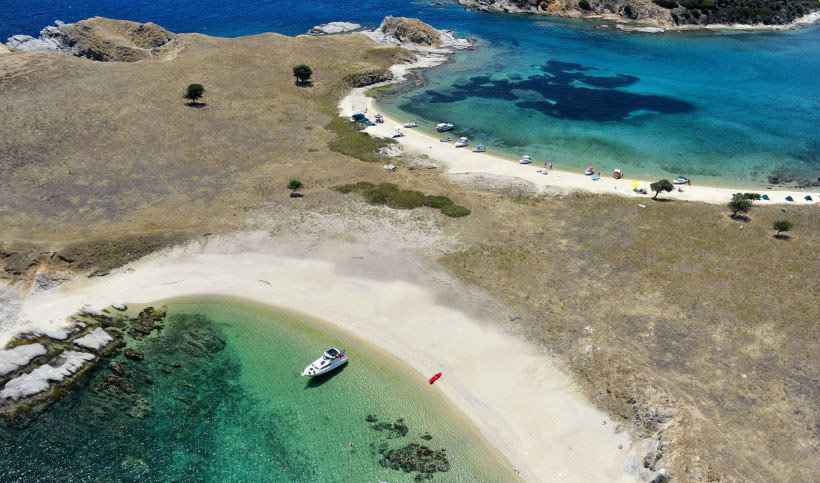 Blue water bays of Halkidiki
It also gives the opportunity to swimin Ammouliani' s blue water bays and get a suntan lying on golden sand beaches. Apart from these extraordinary moments, having lunch by the sea in one of the magical local taverns, fills you with Mediterranean tastes and local color, things which are also worthwhile.
Luxury, comfort and safety, provided by our Yachts, will maximize your enjoyment of sun and sea, combined with extraordinary sightseeing, on this cruise to Halkidiki.
Privately visit Mount Athos from Ormos Panagias with a motor yacht.
For a day cruise, max. passengers = 10 people
From Ormos Panagias to Ammouliani, Mount Athos peninsula and Diaporos island.
A tour providing magnificent view of the Monasteries, by sea. Stop for swimming at Ammouliani island. Lunch, if needed (not included in trip's price), at a local restaurant. Stop for swimming at Diaporos island. Return to base port at Ormos Panagias. Round trip, approx. 75 miles.
Touring the West coast of Athos Peninsula, taking a close look to the magnificent time resisting monasteries and the imposing Mount Athos, you will be ecstatic with their historical image.
A stop to Ammouliani island with her Crystal Clear Blue Waters and golden sand beaches of extreme beauty, will let you enjoy sun and sea as you have never had before!
A stop to the Blue Lagoon at Diaporos island, under the blue sunny sky, getting the best tan ever, swimming and playing with the sea,
will make you feel more alive than ever.
Captain and one crew member, all taxes, base port fees, fuel, welcome drink, snacks, fruits, light beverages, drinking water, coffee, 1 bottle of wine/2 people are included in trip's price.
Lunch by the sea (not included in trip's price) in a traditional tavern,
fills you with Mediterranean tastes and local color.
Choose one of our one-day or multi-day cruises or create a custom made cruise as syou please.
Our yacht has a capacity of 10 individuals. We can arrange cruises for groups of up to 20 people by collaborating with a second yacht.
Charter one of our motor yachts for up to 10 people or both yachts at a special price for groups up to 20 people.