Ormos Panagias – Diaporos – Vourvourou
Most popular cruise in Halkidiki
This is the most popular day cruise of all tours in Halkidiki.
It offers a memorable and luxury 6-8 hour cruising experience.
Lounge on our decks while the ship travels around the small islands.
Stop at enchanting beaches and blue water bays of unique beauty, as Agios Isidoros and Krypto.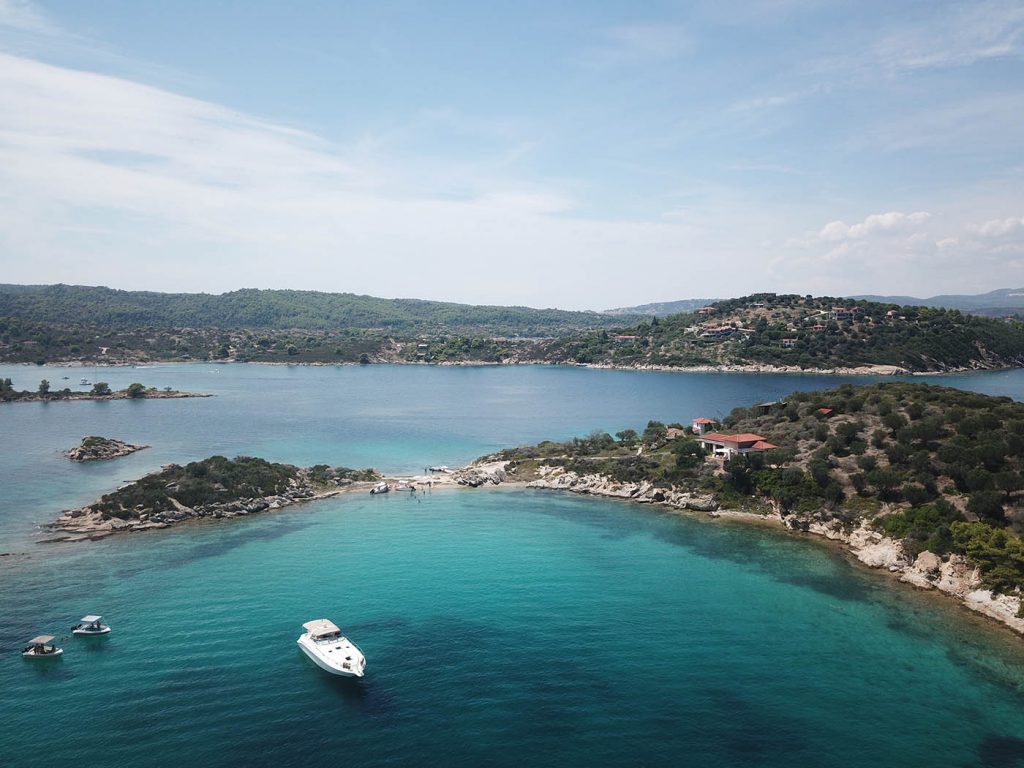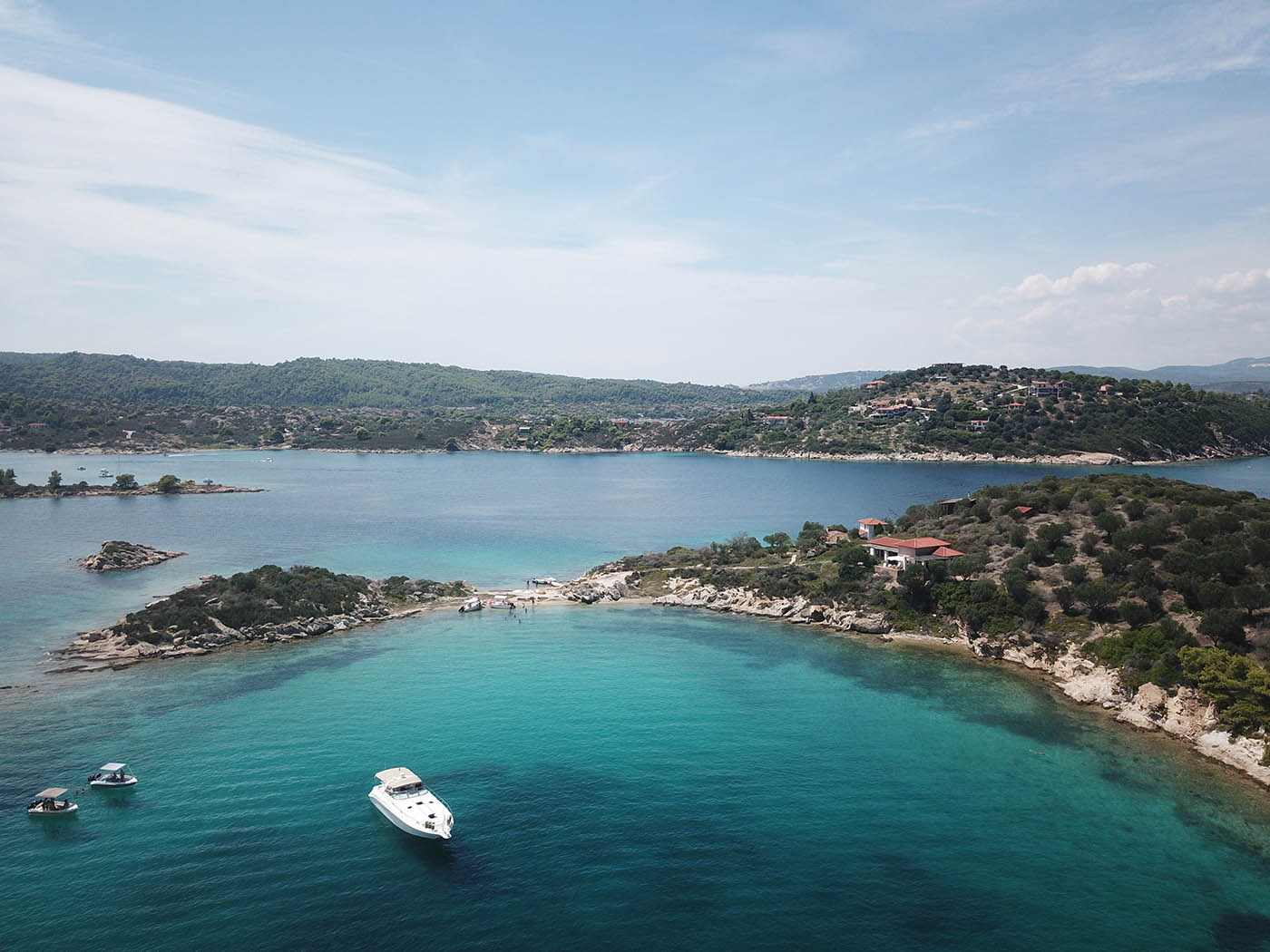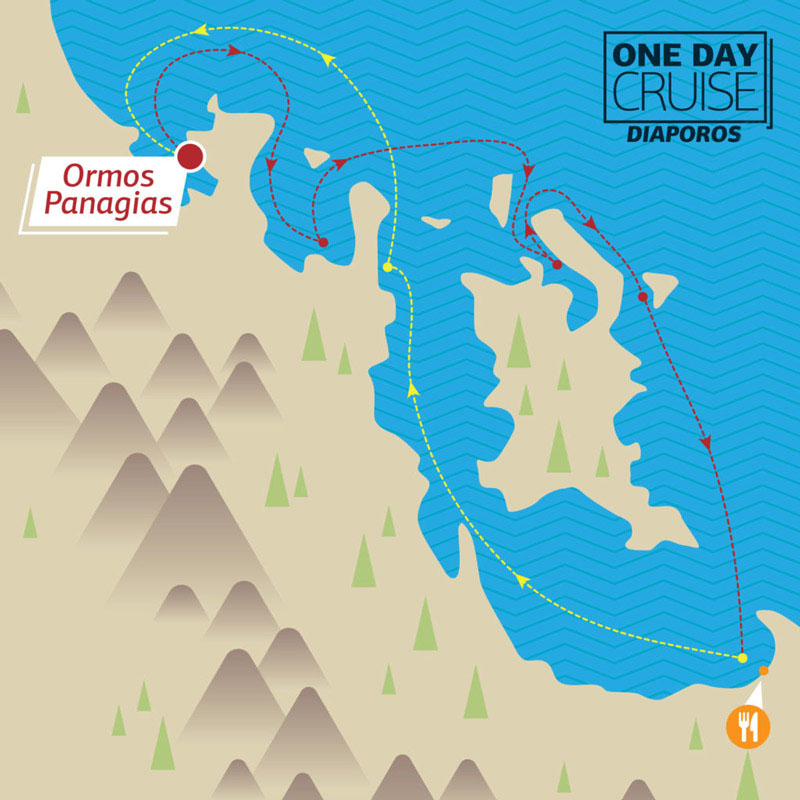 Krypto bay is listed as one of the 100 most beautiful places around the world.
Swim in the fifty shades of blue waters in Vourvourou.
Enjoy the privacy of secluded coves accessible only from the sea, while relaxing and enjoying a drink under the greek summer sun.
Circumnavigation approx. 15 miles.
THE FOLLOWING ARE INCLUDED IN THE PRICE
Captain and one Crewmember (Mandatory Presence), All taxes, Base port fees and Fuel.Welcome drink, Snacks, Fruits and beverages (soft drinks, drinking water, coffee, tea, wine 1 bottle/2 people).DVD for kids on TV (Greek, English, Russian).
Use of Inflatable sea toys.Use of Snorkeling equipment.
Choose one of our one-day or multi-day cruises or create a custom made cruise as syou please.
Our yacht has a capacity of 10 individuals. We can arrange cruises for groups of up to 20 people by collaborating with a second yacht.
Charter one of our motor yachts for up to 10 people or both yachts at a special price for groups up to 20 people.