Ammouliani and Diaporos (Vourvourou)
Ammouliani is an island close to Athos peninsula. Beaches of golden sand and clear emerald colored sea perfect for snorkeling and swimming. A stop to Drenia (very small islands almost connected to Ammouliani) will offer to you amazing experiences.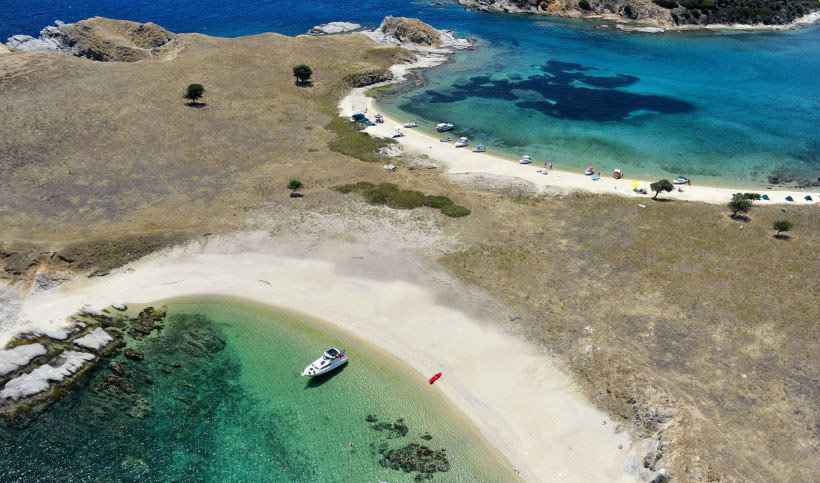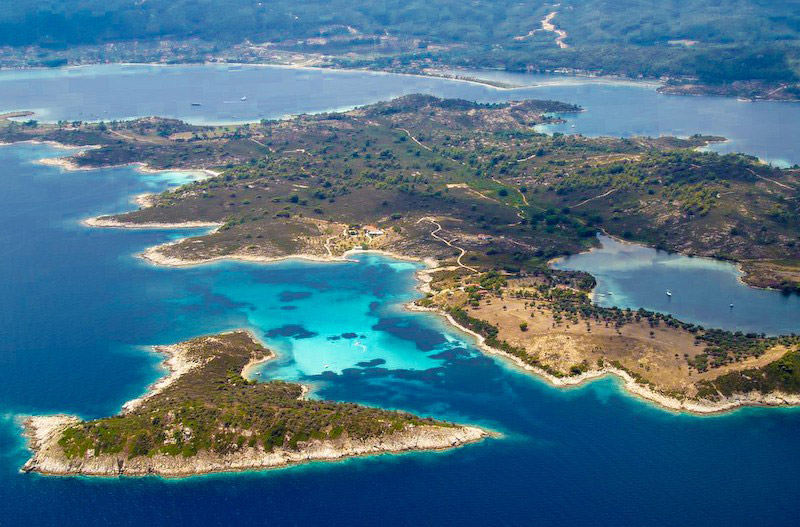 Diaporos (Vourvourou), a small island close to Sithonian shore. Uninhabited, only a few villas exist on it. It will amaze you with it's lacy shores and hidden coves. By far the best beauty destination in Halkidiki.
Stops at enchanting beaches of Agios Isidoros and Krypto, blue water bays of unique beauty, listed as one of the 100 most beautiful places around the world.
Ammouliani and Diaporos (Vourvourou) at the same day.
A trip which will allow you to enjoy the speed of a Motor Yacht and take you to these magnificent islands with luxury and safety.
Stops to several beautiful beaches and coves on both islands. Lunch if needed (not included in trip's price), at a local restaurant or a tavern to enjoy Greek cuisine.
Circumnavigation approx. 45 miles.
THE FOLLOWING ARE INCLUDED IN THE PRICE
Captain and one Crewmember (Mandatory Presence), All taxes, Base port fees and Fuel.Welcome drink, Snacks, Fruits and beverages (soft drinks, drinking water, coffee, tea, wine 1 bottle/2 adults).DVD for kids on TV (Greek, English, Russian).
Use of Inflatable sea toys.Use of Snorkeling equipment.
Our yacht has a capacity of 10 individuals. We can arrange cruises for groups of up to 20 people by collaborating with a second yacht.
Charter one of our motor yachts for up to 10 people or both yachts at a special price for groups up to 20 people.
Choose one of our standard menus or
create a menu according to your selection.