Ormos Panagias - Diaporos island half-day cruise
Although half-day is a limited time, you will have the opportunity to visit three magnificent blue water lagoons of Diaporos islands and enjoy swimming and golden beaches. A perfect tan will be the gift of having a cocktail under the sun.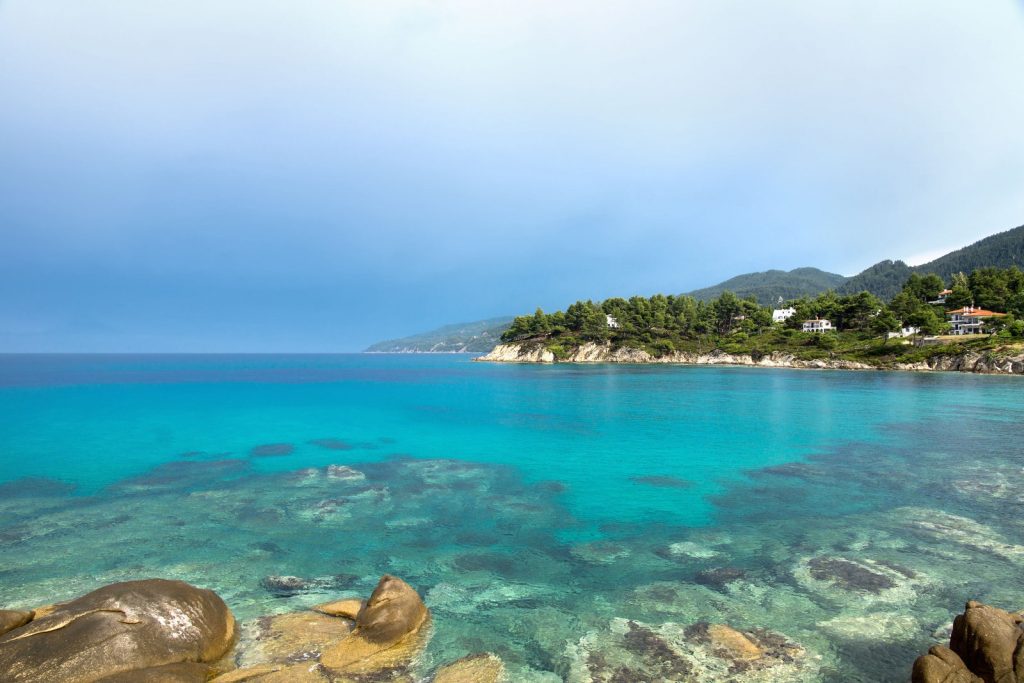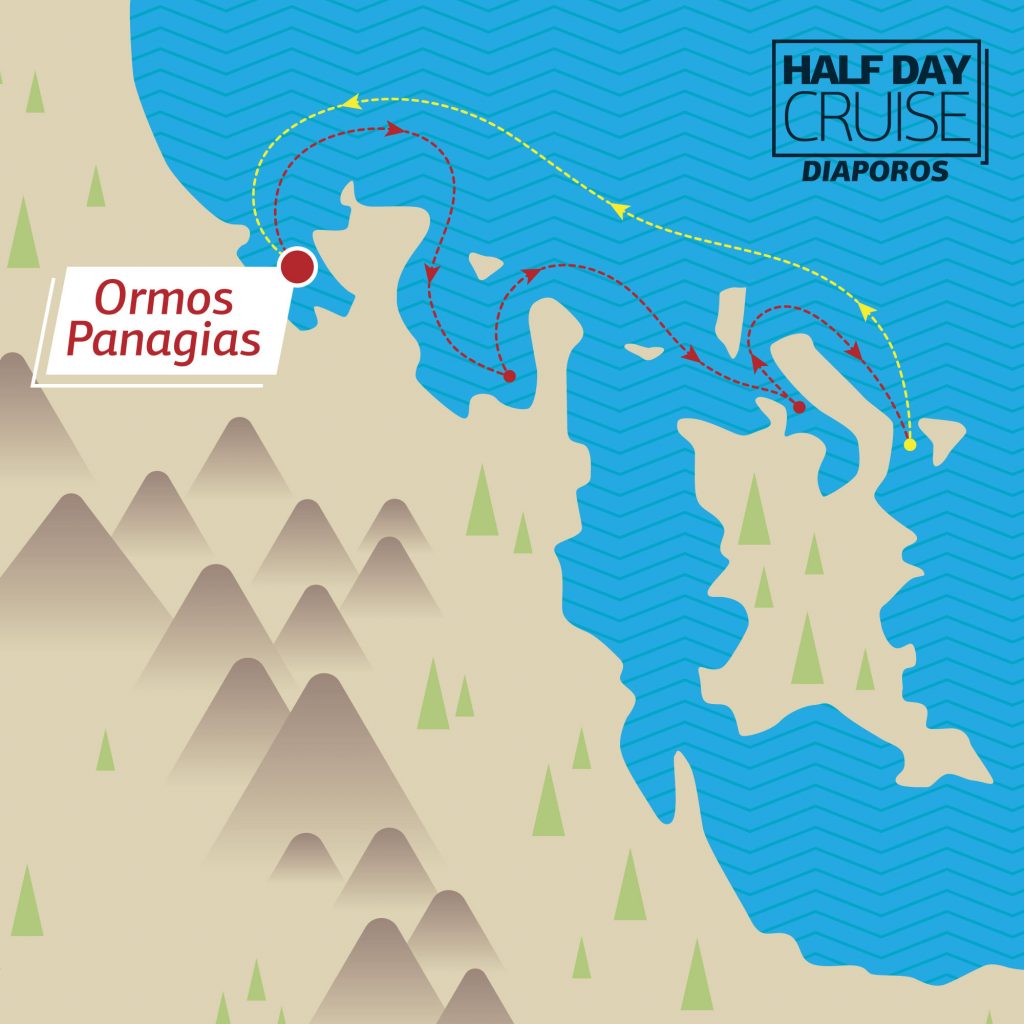 This unique environment is reached only by boat. Swim in calm and crystal clear water and enjoy the exquisite surrounding nature. Lie on golden sandy beaches and let the Mediterranean sun fill you with energy.
Take the opportunity to reach this blue paradise with your family or friends and absorb the freedom that is given to you by snorkeling all around.
Navigation approximately 10 miles
THE FOLLOWING ARE INCLUDED IN THE PRICE
Captain and one Crewmember (Mandatory Presence), All taxes, Base port fees and Fuel. Welcome drink, Snacks, Fruits and beverages (soft drinks, drinking water, coffee, tea, wine 1 bottle/2 adults).DVD for kids on TV (Greek, English, Russian). 
Use of Inflatable sea toys.Use of Snorkeling equipment.
Our yacht has a capacity of 10 individuals. We can arrange cruises for groups of up to 20 people by collaborating with a second yacht.
Charter one of our motor yachts for up to 10 people or both yachts at a special price for groups up to 20 people.
Choose one of our one-day or multi-day cruises or create a custom made cruise as syou please.